Great Turtle Chili Cookoff – February 17 – 20, 2017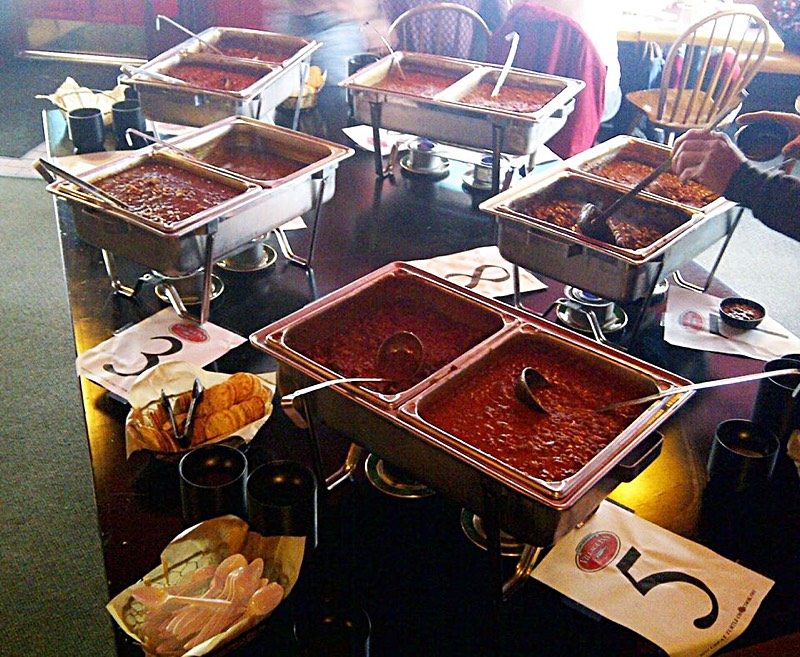 Hit the cross-country ski trails surrounded by snow falling on cedars then make your way to the event of the winter.
The 23rd annual Mackinac Island Chili Cook-off is slated for Noon on February 18th at Cawthorne's Village Inn.
Participants wishing to enter need to bring 5 gallons of their best chili to the event. There is no fee to enter, however to be a judge, adults are charged $10 dollars, children $5 with the proceeds benefiting the local American Legion Post. Judging will begin at noon and conclude at 4pm. Each judge will sample the various chili's and place their votes.
Prizes will be awarded for all entrants, however the number one chili as voted by the judges will receive $300, second place $200 and 3rd place along with most unusual chili will receive a gift certificate.
Any questions, contact Travis at 906.847.3542
<>
Cawthorne's Village Inn On Facebook
Below are the latest postings from the Cawthorne's Village Inn On Facebook.
<>
<>
Visit Cawthorne's Village Inn On Facebook >>>
<>
Photos From Previous Great Turtle Chili Cookoffs
<>
Visit Mackinac Island Tourism Bureau Website >>>>
<>